Destiny's Orphans
So my lazy ass is channel surfing one day and stop at VH1 Soul to see a new video. I thought to myself "Hmmm, they seem eerily familiar. Where o' where have I seen them before?".....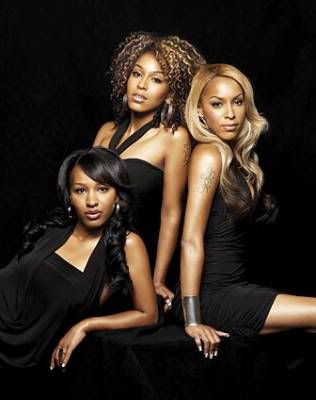 ....Hmmmmmmmmmmmmmmmmmmmmmmmmmmmmmmmmmmmmmmmmmmm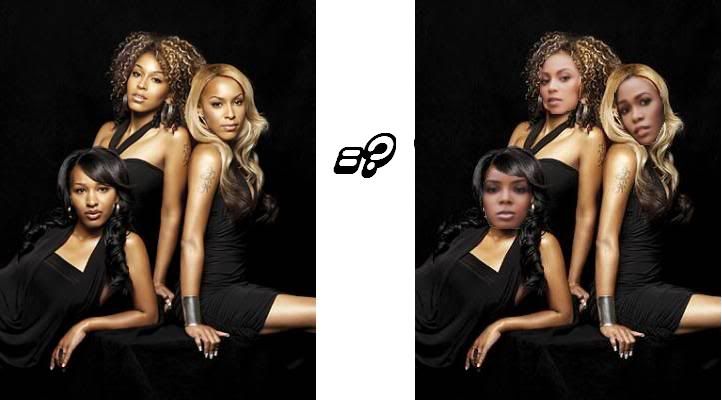 Their single "Rock-a-Bye" is kinda cute and catchy... I waited for the end credits half expecting their group name to be "Destiny's Abortion", but to my dismay they call themselves "Black Buddafly"
Buddafly?!?..smh. That sounds like it could be the name of Mimi's next album..
*SIGH* Black people. Listen and listen well. We've got to stop misspelling words for the sake of coolness..Cmon now..think about it..What if Beyonce took a break from outshining Kelly and said..

"OoooOoo OOoo I know what we should call the group:

Destiny's Chirrens!"
Not good. Not good at all.
I see they're signed to Def Jam..Looks like Hovi Baby is looking for some Destiny's Clones to bring the bacon home; seeing as though What'sherface-

Mari

and

Rhia

hhwhat'sthatgirlsname faded to black quicker than Crunchy Black at midnight.
In other news..
--Case of the 20 year old Jesus Juice:
January 12, 2006,




*A 20-year-old man has filed a civil lawsuit in California against Michael Jackson claiming the pop star sexually molested him on different occasions between the ages of two and 14.



read the rest...
--J-Hood Loses house in fire
PSA:

Ignant ass rap niccas, please wait at least 2mths before you make this a punchline