I ain't one to gossip...
We're gonna start this post off nice and slow, but then we gonna get nice and

hateful..
--Rev Run and family at
New Year's 2006 in New York City - MTV New Year's Bash
Awww..They are such a good looking family. I certainly can't hate on that..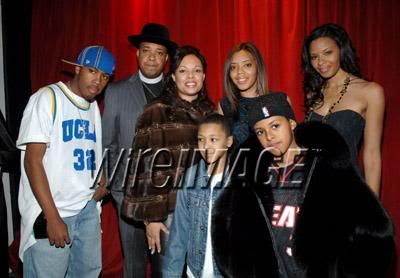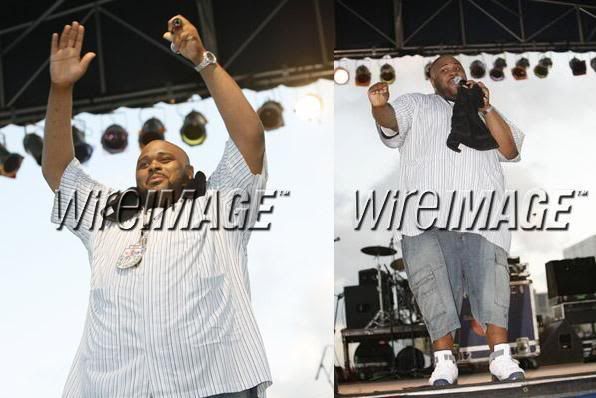 --Looks like BIG RUEB is back and he's dropped some weight..Keep up the good work and maybe you can get rid of that towel bruvva..



Aight, Enough with that gooey gooey gumdrop shit....lets get HATEFUL shall we..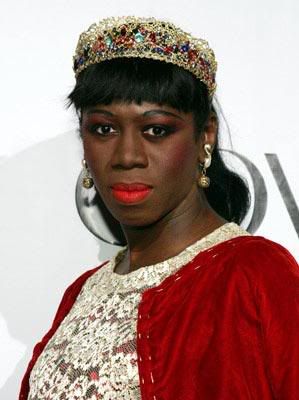 --Ummm..I done forgot where I came across this pic, but seriously. Look like Miss Celie in drag with a little twang of Grace Jones. And what's really swell with the Golden Child hat? Take out your calculators class: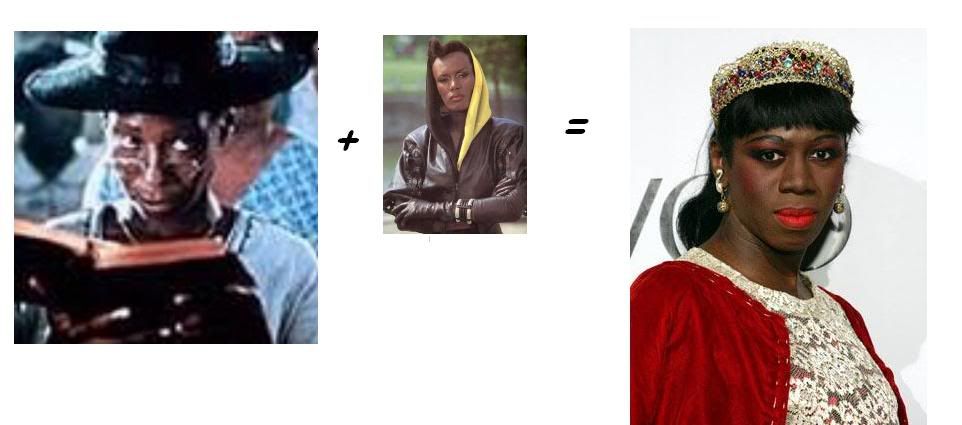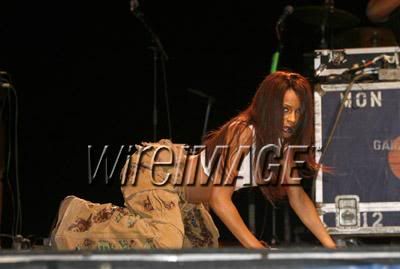 --Ciara!, GET YO' ASS

UP

OFF THAT DAMN FLOOR. Humpin and pumpin like you gettin' banged out doggystyle (Bow Wow style that is...lol) Didn't mama teach you no home trainin' chile?!.. GET YO' ASS UP. [ Bernie ]

Immeeegiately

[ / Mac ]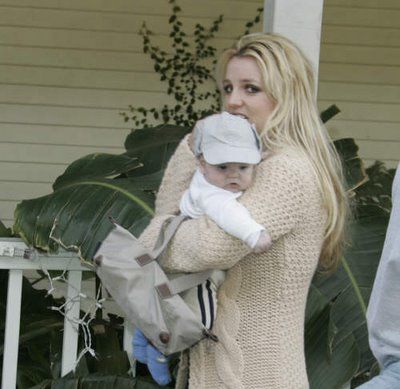 --Poor fucking kid. And please tell me why this strumpet is even famous? Let's hope he will end up like his father. For the sake of Brit's career..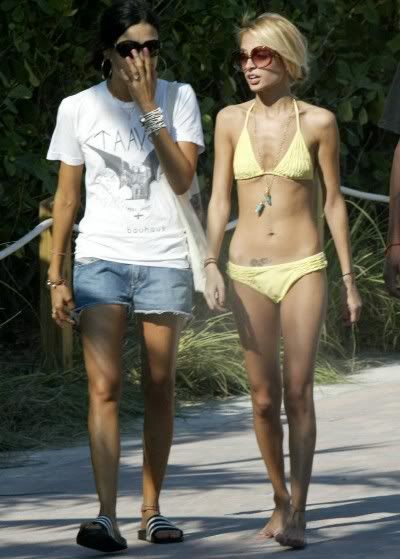 Caption this pic



--Seems like black womens can't get enough of that sweet tender white meat. Robin Thicke, Gabrielle Union and

Sanaa Lathan

look like they sippin on that lean while they get they lean on. And I'm mad at Robin Thicke. That's one corn fed ass white boy I'd consider fucking, pre-haircut. Now he just looks like a corn fed ass white boy making wack ass songs with Skateboard P..I'm disgusted.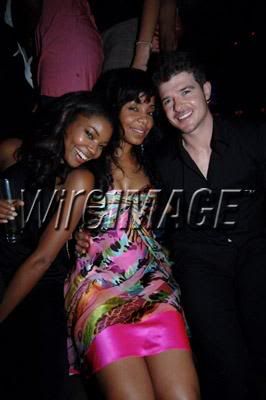 The ambiguously gay duo strikes again. This is fucking disgusting folks. Put on a sarong, beach towel, curtain? something bitch!. Don'tnobodywannaseealladat!

[image via Concreteloop]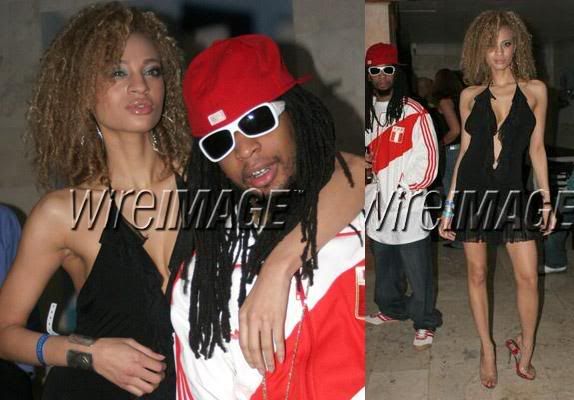 --And last but not certainly least, we have Nik of ANTM and Lil "ooglyassstankbreafcockeyed" John both from the ATL shaaawty at the
New Year's 2006 in Miami Beach - Lil Jon, "The King of Crunk" After Party
..And Fresh is right. Nik look like got her "puff puff give" on something fierce THAT AIN'T CUTE!