Fabulousness!!
Fabulousness!!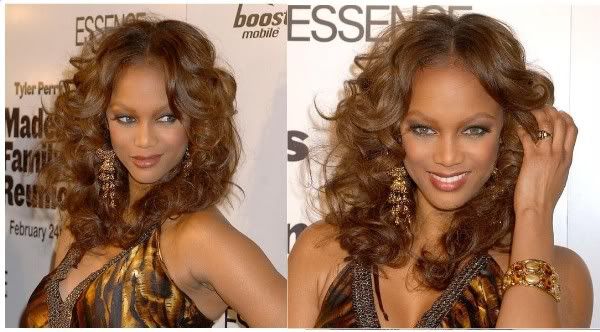 If you already don't
know
..Lawd know's I
luuuuvs
me some Tyra. I usually don't like animal print, but Tyra rocked it right. See the rest of the pics over at
Cake
But i'ma tell Harpo' ta beat her if she keeps doing shit like

THIS: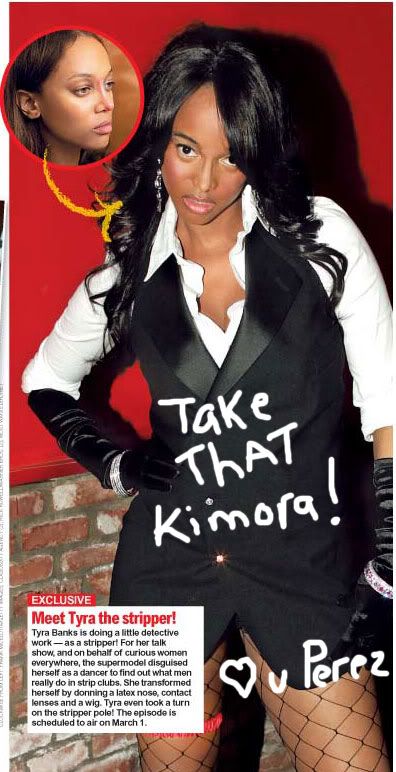 I found this over at
Perez
who is just about twice as fabulous as Ms. Banks. Apparently, she's going undercover for her talk show as a skripper(yes, skripper) to see how ignant and foul men can get up in the strip club. I must say, I didn't recognize her at first glance. She does kinda look like her name is Quasanera Jenkins from the C-building next to the Crown Fried Chicken..Let's hope she don't run into

T-Pain.
Speaking of...
I'm N Luv(Wit A Stripper) must be the most ignant, most triflin', most "negro please" worthy song of the year. (BTW Who decided to give this T-Pain a fuckin' record deal? They must be smokin the stickiest of the icky)

But guess what??

I LOVE IT!!!

..I mean seriously, how could you not love a ghetto love ballad with lyrics like these
:
"She poppin she poppin she rollin she rollin...and she climbin that pole"
She turnin tricks on me (yea yea yea)
She don't even know me(yea yea yea)
I need to get her over to my crib to do tha night thaaaaang(night thang)...
Hilariousness!! And to make matters even better (or worse) the video adds more fuel to the fire.


Do you see the predato--err T-Pain pop locking and dancing with his crew like he's in an Ursher video?! I don't think Chris Brown needs to worry about krumping his 16 year old pelvis any harder. I love the faces that white folks make when I blast this on my daily commute to class. That's right Peter and Susan, I'm poppin and rollin all the way to class..But then again White folks are in luv with this song too..

Yea Yea YEEEAAAAAAAAAAA!!!!