Something Mos Def Made..
And it sure is hell ain't
$$money$$...
Mos Def in court for Child Support
Mos Def spent Valentine's Day in court arguing over the amount of child support payments that should be given to his ex-wife, Maria Yepes-Smith.





The rapper, whose real name is Dante Smith, was originally ordered to pay $10,000 a month to support his 7- and 8-year-old daughters. But since the order was issued, Mos has paid roughly $8,000 a month, explaining that obligations to his three other children and other business issues prevented him from making the court ordered amount.

read the rest

--All jokes and hate aside, I think $8,000 a mth is more than enough to raise a child..$96,000 a year?!!. Bitch puh-lease. If Ms.Phatbooty needs more money she betta pull the clear shoes out of retirement and holla at a pole.
Anywaaaay...
--I told yall Kanye West was the new Micheal Jackson. All it's missing some shoulder pads and gold tassels..

Go head boy, G'head get down..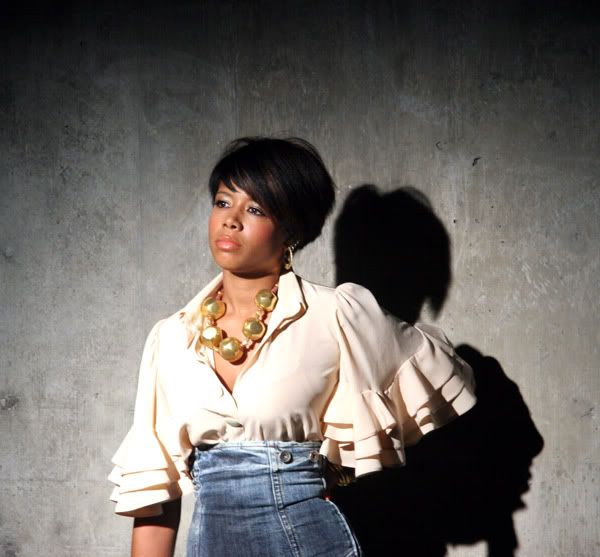 --Kelis.. I know you didn't cut off all that pretty hurr! I hope that's a wig because short hair makes her face look fat...



And speaking of FAT...






If you haven't figured out who it is..I'll give you a minute to get over the horror (I needed quite a few afer I saw it on CL)..It's

Moo

nique yall! Check out her new website

.