Shar Jackson we have to talk.
Shar Jackson--I feel sorry for her. I mean, 2 kids by K-Fug and the bastard runs off with Biggly Spears while she's preggers with the 2nd kid. But by
no
means is she excused from Takeitoutside's claws (*hisses*) when it comes to this monstrosity she calls wearable: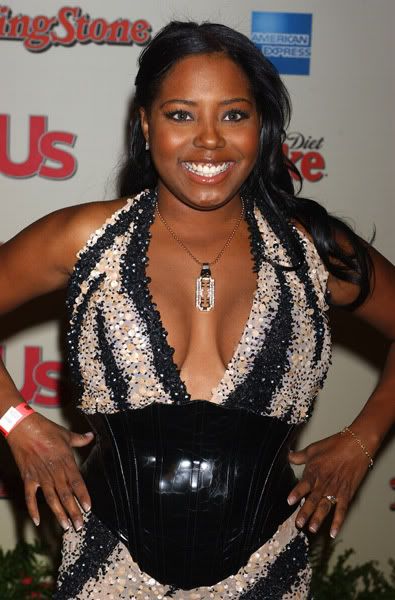 And the pose, what can we say that hasn't already been said about K-Fed? She looks like a 5 year old who doesn't wanna get her Easter dress dirty.

"Look mah, it's got ruffles and beads and crocodile skins..teeheee"

Somebody adjust this girl's helmet..And put some lotion on her ashy ass hands for the love of unprotected sex!!

The Shar black people know as Niecy: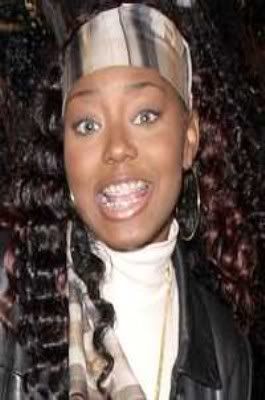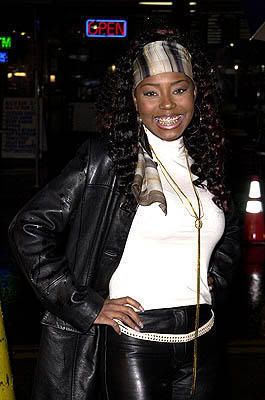 Ain't a damn thang change, she just squeezed her ghetto ass into a prom dress. Don't get me wrong, I like Shar-she's a pretty girl
but she needs a stylist. STAT!


Did I mention, Shar even made her very own version of Britney Spear's-"Toxic" Listen close and you'll hear Shar call Britney a "bitch" at the end...mwahahaha..
Shar is my HERO!!
She is all of our heroes.
.:Shar Jackson's version of Toxic:.
Vivica Fox
I think you and the collagen lips need join the discussion..What in the hell wrong with the breastisis baby?.
.
Whas' wrong wit' em?!!?
I
hope
this is photoshopped:
Even if it is photoshopped, I still have a bone to pick with Viv. She was beautiful pre-surgery. Black women age gracefully, we don't need all that collagen crap and titty bags...smh @ Vivica for falling victim to Hollywood propaganda and insecurities.