Beyonce & Jay-Z= The Black Barbie and Ken?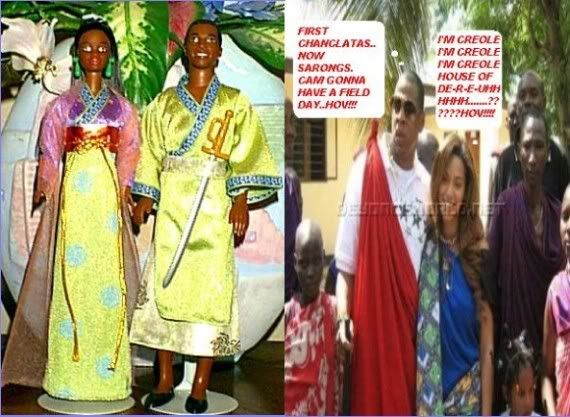 These two have been camera whoring it up everywhere. And I do mean EVERYWHERE!!!! There's simply not enough hours in the day to keep up with them. We should add a 25th hour just for them. But since we can't and simply won't, i'll be your 25th hour..That's why we're gonna start a little segment just for the dynamic duo called:
The Mis-adventures of Hovi and Sasha
First stop: New York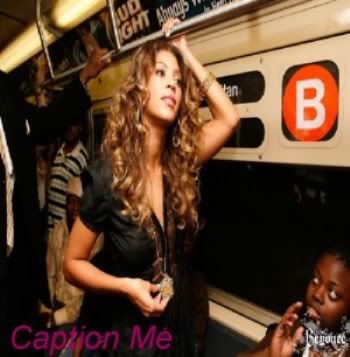 Beyonce riding the "B" train last month to promote her cd *gasp* "B-day"!!! How fantastically ridiculous and fabulous of her. The passengers could really give a warm crap. Dontcha just wish some bum would randomly whip his penis out and start masturbating while humming Deja Vu.. Talk about CULTURE SHOCK!!!
Next Stop: LONDON!!
I guess all that culture shock took a serious toll Bey. She had to relax and unwind after that wreck of a train ride. And nothing says "unwind" better than emerald green sequin mini dresses--(and lets not forget the alcohol). Bitch was drunk off her ass, but nonetheless she was still fabulous as ever.
GET

ME

BODIED!!!
Last stop:
AF
RI
CA!!!
Lets not leave out the incomparable Jay-Z aka Jiggaman aka Shawn Carter aka Joe Camel. HOVI BABY!!! He stopped in Nigeria to promote awareness of his "Water for Life" campaign. Along the way he managed to get a street named after him and be turbaned by Governor Abubakar Bukola Saraki, the Executive Governor of Kwara State. I don't even know how to pronounce that shit but it sure does sound important, no? Sure does..that's why we're gonna name Jay-Z our:
FABULOUS

BITCH

OF THE WEEK!!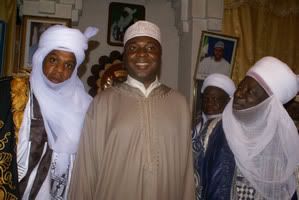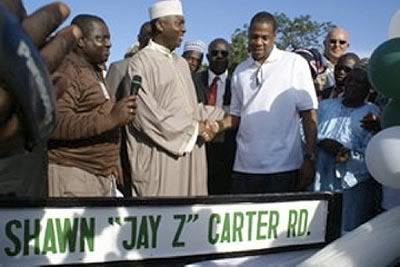 [source]